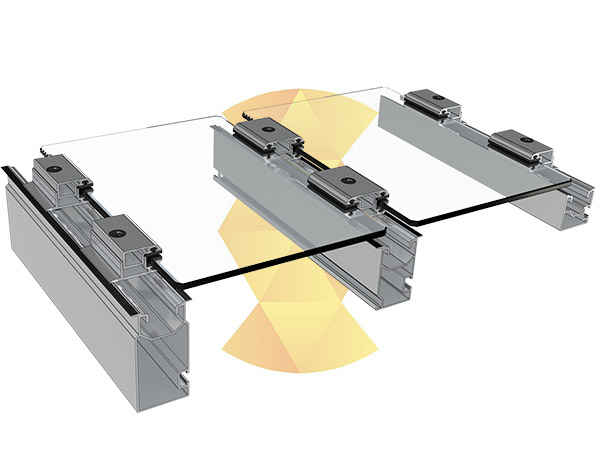 Clamps for Glass PV panels with Double Glass technology
Universal clamps for glass solar panels for the creation of solar stations with transparent photovoltaic modules.
Securely fix the glass surface, thanks to a special EPDM sealant included in the clamping kit.

The special design of the clamp is designed for loads that exceed the standard load from a glass photopanel of maximum size.

The press is made of aluminum steel and is covered with protective anodizing, which guarantees maximum lifespan of the frame.

Can be used with many models of mounting profiles and installed both in horizontal and vertical arrangement.

Advantages of glass solar stations
Technical characteristics and compliance of DBN
Nailing system with constraints on loading on an anchor or frame fastening.
Wind calculations and snow loads
We conduct individual calculations for structural, wind and snow loads in accordance with the region.
You may also be interested in our other systems
Photos and reviews about our systems can be read and viewed on our Facebook page.