Ground system for fixing solar panels
The modular system is made of steel galvanized perforated profile, which has high strength, low weight and class of anti-corrosion protection, which provides a long lifetime of structures.
This system is a complete set of elements for your initial tasks, and if necessary, can be completed with additional elements. Suitable for installation in areas with practically any relief and soils. It is compatible with different types of foundation supports, such as geoshops, columnar or slab concrete foundations.
Dominoes are compatible with any standard field and monocrystalline 60-sector photomodules of most manufacturers, as well as similar to their size Half-Cell modules.
Installation of photo modules is possible both in landscape and in book orientation. Ready kits include all the necessary details and do not require additional miscalculations and approvals.
Designing the future of heliopoly is reduced to elemental: based on the size of the site and existing objects on it (buildings, trees), it is necessary to count the number and width of the "tables" of the photopanels, taking into account shading.
After that, simply order the required number of kits for the required number of photomodules - from 10 to 50 pieces.
There are several options for fixing the system
Option # 1 Fastening on screw piles (geoshops)
Option #2
Attach anchors to concrete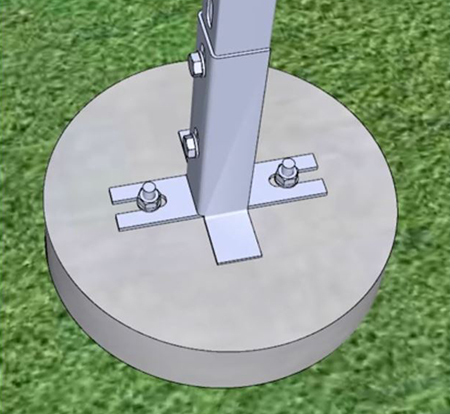 Option # 3 Fastening to a mortar pin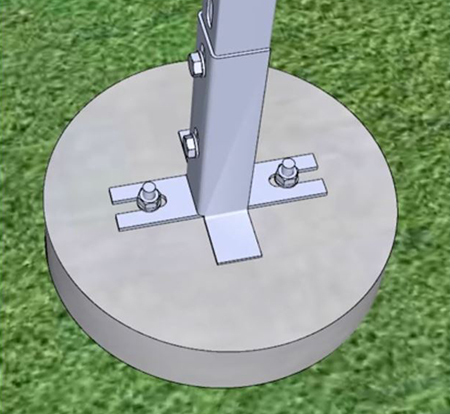 Advantages of terrestrial solar stations
Components of the ground solar station
The profiles are made of Zinc-plated metal using the Sendzimir method. Connectors made of aluminum. All hardware is made of stainless steel.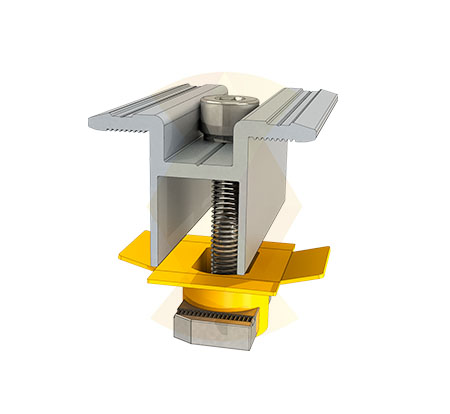 Central clamp for the PV panel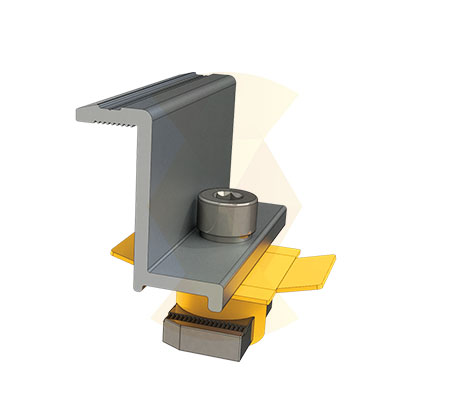 Side clamp for PV-modules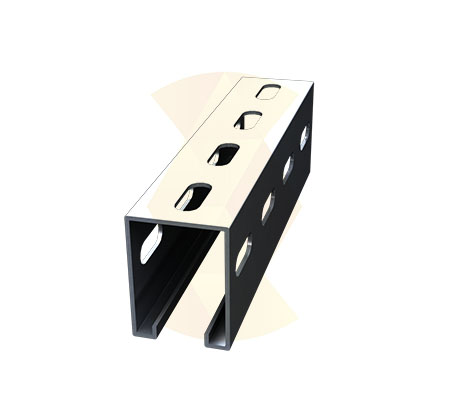 Mounting steel zinc profile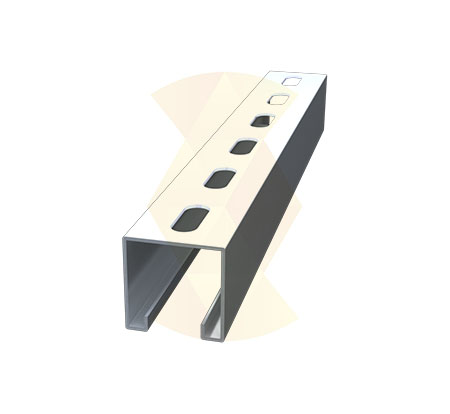 Adapter for mounting screwdrivers
Screw pile for fixating in the ground
Photo of ready-made objects mounted on our ground systems
You can find out more in our newsletter
You may also be interested in our other systems
Photos and reviews about our systems can be read and viewed on our Facebook page.