Universal system for fixing solar panels on inclined roofs
Дана система має універсальне застосування.
The heliopolar mounting system on the sloping roof is a versatile solution for placing photovoltaic strings on sloping roofs. This is not just a fixture for fixing the modules on the roof, but a system for marking and assembling a whole heliopol, filling inverter shaft. Compatible with any photo modules for 60 and 72 sectors and any roofing.
In the design of the heliopol, it is necessary to decompose all the photomodules that enter the string on the rows, which can be decomposed on the slopes of the roof, taking into account its size, configuration and obstacles, such as chimneys, mansard windows, etc. Rows can have 1 to 15 photo panels.
Mounting kits are delivered in a reliable package, which already contains all the necessary elements that were pre-assembled for the most simple and quick installation. No need to count on the roof the required number of bolts, screws, profiles, connectors and clips.
Universal mounting systems for photomodules, have different versions of fasteners for different types of roofs.
Set to the bituminous surface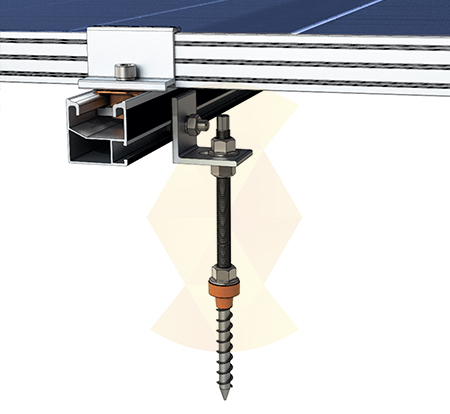 Комплект до металочерепиці, шиферу, профнастилу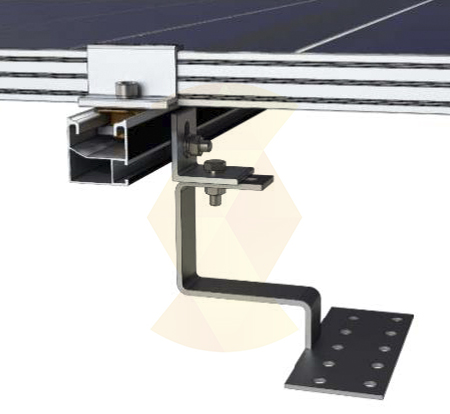 Set to ceramic tile
Advantages of universal solar stations
Components of a universal kit for the installation of a solar station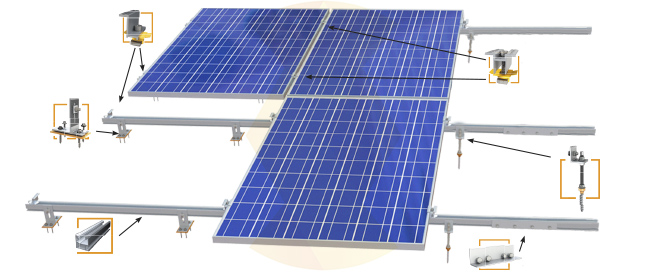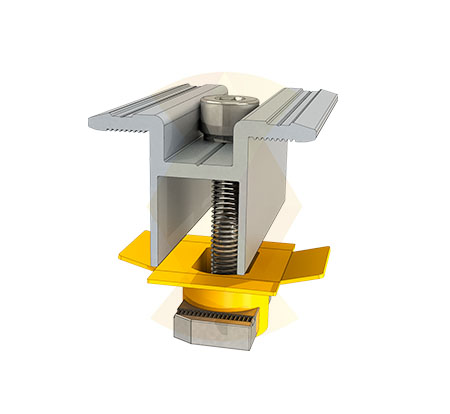 Central clamp for the PV panel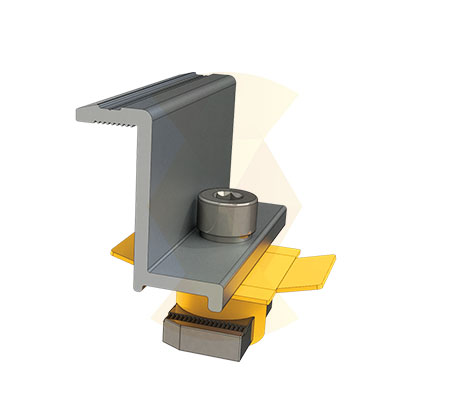 Side clamp for PV-modules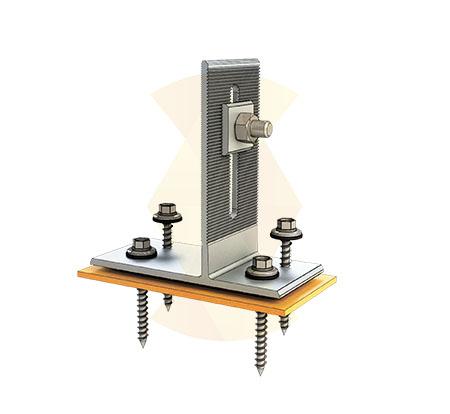 Fastening mounting profile to bituminous tiles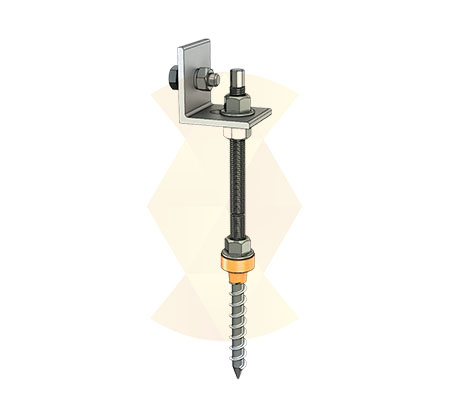 Fastening mounting profile to slate, profile board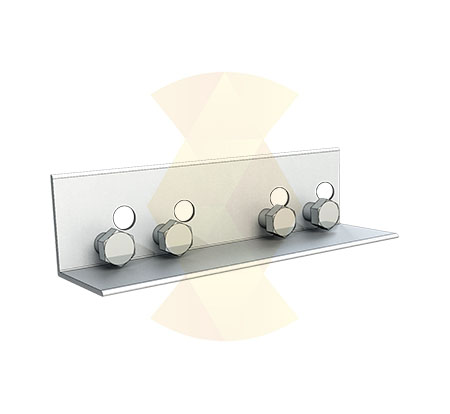 Longitudinal connector of mounting profile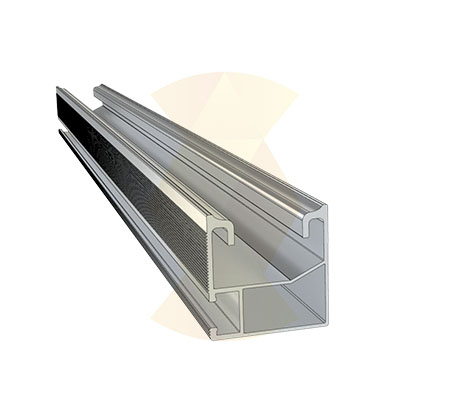 Photo of ready-made objects mounted on universal accessories
You can find out more in our newsletter
You may also be interested in our other systems
Photos and reviews about our systems can be read and viewed on our Facebook page.